If you support what we do, share the same interests and are willing to help, then why not join us. There are a number of ways you can get involved and help us to achieve more every year...

Volunteer 
Priority Areas
Liaising with Faith Organisations to support raising awareness on child abuse and taking responsibilities for safeguarding children who uses or have access to their premises. 
Child Abuse Training in Junior and Senior Schools and advocating for this to be part of the national curriculum.
Setting Up Children and Young People Champion's Forum to combat child abuse and educating peers. 
Workshops across Accra for Teachers, Social Workers, Health Professionals, Police and Voluntary Sectors on Recognition, Identification and Referral to Relevant agencies.
To donate your time, skills and knowledge please get in touch via any of the avenues listed on the Contact Us page. We would be delighted to have you on board!  
Financial Donation

The most direct way of supporting us is by making a financial donation. We carefully monitor all of our operations to make sure that the highest proportion possible of all donations go straight to our projects and their beneficiaries. We do not waste your money on merchandising.
There are a variety of ways of making donations.
By regular direct debit
One-off annual contributions
Project-specific donation
Tax-free giving
Remember us in your will
Call our fundraising department on 07949053575 or contact us using our online contact form to find out more about how to make your payments or the tax benefits of giving to charity. If you have a Paypal account, you can also donate by simply pressing on the 'Donate' button.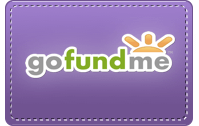 Spread the Word

If you are not in a position to donate your time or money never mind, you can still help our cause by the click of your mouse! Raising awareness is a key weapon in the fight against child abuse and you can use it by joining our social pages and sharing this site to your friends.

Just click the Facebook and Twitter buttons below...